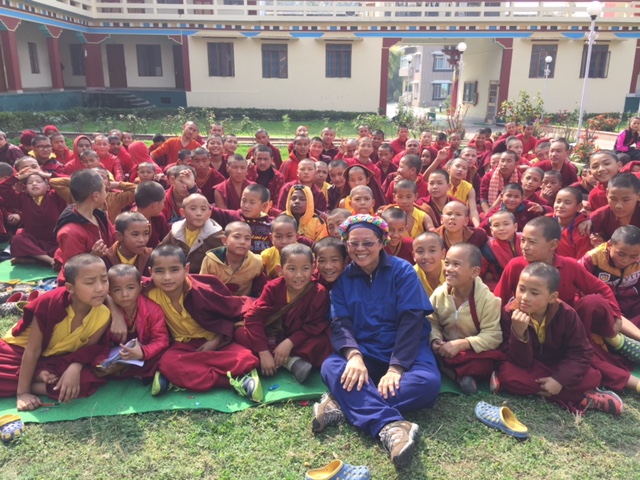 In February 2017, a western registered nurse facilitated a hygiene workshop for the Ngor Monastery's Little Bodhi Seed monks. The nurse has delivered numerous workshops to the monks in the past and, according to their teacher, Karma, there have been big improvements in the monks' general well-being and they have benefited from the workshops.
The workshop was held in the Monastery grounds and Karma translated the nurse's teachings from English into Tibetan. To ensure the monks listened intently and implemented the nurse's instructions, the workshop was concluded with a Question and Answer session.
After the hygiene session, Karma explained to the young monks that learning Tibetan and English and studying Dharma would enable them to, one day in the future, graduate and be able to teach all the students in the world Dharma to benefit all sentient beings.